Swansea Harriers is fortunate to have a large team of volunteer coaches that help week in week out in the club throughout the year and in all weather. Any queries related to coaching should be sent to the club coaching coordinator [email protected] or 078 94 57 35 55. Around fifty different training sessions are held 7 days a week depending on age group, ability and event discipline. Please get in touch for specific details.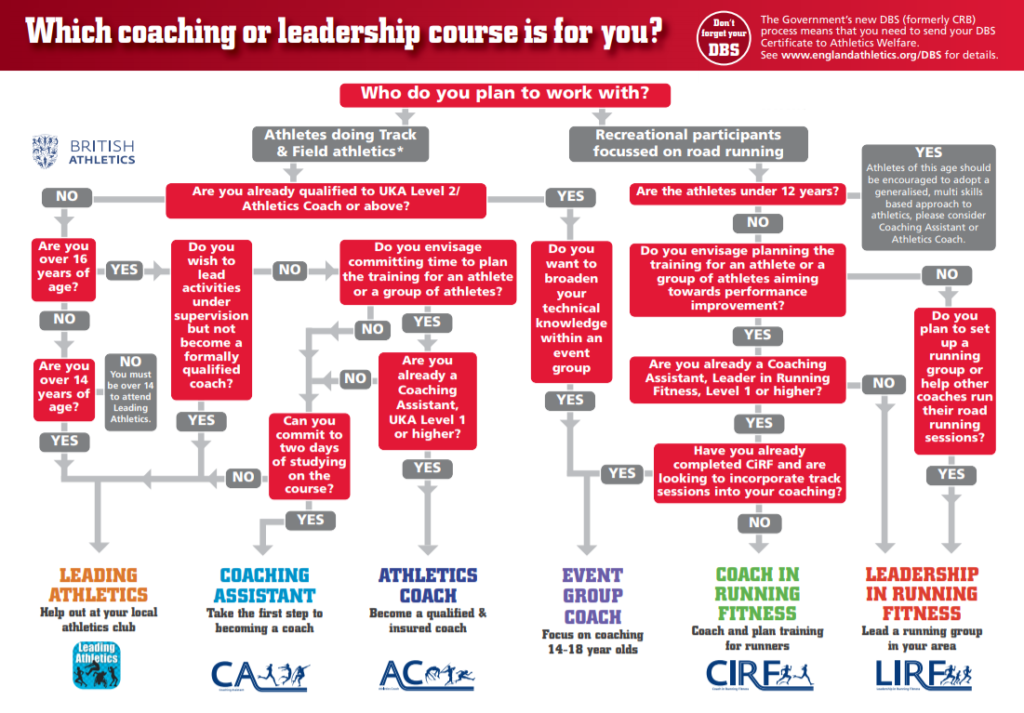 ---
Meet our coaches:
Coaches Name (Qualification) Events Coached:
Caroline Wade (UKA Coach) Juniors
David Dix (UKA Coach) Juniors & Jumps & Throws
Lee Wheatley (UKA Coaching Assistant) Juniors
Melissa Thomas (UKA Coaching Assistant) Juniors
Sarah Bray (UKA Coaching Assistant) Juniors
Shan Carver (UKA Coaching Assistant) Juniors
Stacey Bevan (UKA Coaching Assistant) Juniors
Swansea Harriers Athlete Development Pathway Version 5.pdf
We take our responsibilities towards the welfare of all our members very seriously and require everyone in the club who has significant contact with children to have an enhanced Disclosure and Barring Service (DBS) check.
All our coaches must have an enhanced DBS check (Disclosure & Baring Service) and have a valid British Athletics Coaching License to coach at the club in club sessions. Licenses are valid for a 3 year period and the enhanced DBS check must be renewed to have the license validated.
The UKA Disclosure and Barring Service application is an online form. This system not only makes it easier for individual's to apply for a DBS but also makes it quicker by streamlining the process. Follow the steps below:
Log onto your myATHLETICS Portal. If this is the first time you are applying for a coaches or officials licence, you would have had an account created for you when you applied to attend a course, in your confirmation email you will find your URN number (this is the same as your WA number).
Once you have logged in you will see your personal details section. At the bottom of the first section shows the current status of your DBS.
Click on the appropriate link to update your DBS. Follow the on-screen instructions.
You will need to provide three forms of identification to the person you chose as your verifier. The online process will state who you can use as a verifier and suggest verifiers local to you. You can click here to see what identification you can use.
Once you have completed an online application it is processed and you will receive your DBS certificate in the post. Once UKA have received an electronic copy of your DBS certificate your licence will be produced and sent out.
It is possible for you to select one of our club verifiers online,
Andrew Jenkins [email protected] 078 94 57 35 55
Ian Griffiths [email protected] 077 72 11 19 89
Lynne Brier [email protected] 077 69 94 16 10
Online Accident & Incident Report Form. What to do in the event of an accident or near-miss click here.