A  Timeline History of Swansea Harriers Athletics Club & Award Winners
Below you will find our first draft of a potted history of Swansea Harriers. There have been many hundreds of volunteers and many thousands of athletes that have been members of the club since 1962, and no doubt there will be many more events that people think should be included. We have done our best to try and summarise many of the key events in the history of the club. Periodically we will add more content. We hope you enjoy the long read.
1955 Cockett Boy's Club formed by local teacher Mansel Lovering.  Asked Barrie Owen to help. Later John Griffiths joined.
1959/1960 Cockett Boys Club organise Road Relays from Swansea to London carrying a message from The Mayor of Swansea to The Duke of Gloucester to start Boys Club Week. Run in reverse in 1961.
1961  8th April Cockett A.C. a section of Cockett Boys Club affiliated  to Welsh A.A.A.  The club had a grass  track  marked for the Summer months at Ashleigh Road adjacent to The Mumbles Road.  There had been no track marked in Swansea for training or competition. David Kennedy the first Welsh medalist finishing 3rd in The Welsh Under 15 Boys Cross Country Championships.
1962 New building started for Cockett Boys Club adjacent to the old Church Hall, became Cockett Community Centre in 1978 after the Boys Club ceased to exist. 26th May Glamorgan County Championships held. The only entries from Swansea were 7 from Cockett  A.C and 2 from Dynevor School.  Swansea had become one of the worst towns in Great Britain for Athletics.
1962 3rd  November Swansea Harriers A.C. formed. Welsh A.A.A. accepted a change of name from Cockett A.C.
1963 Club were the hosts to The Welsh Novices Cross Country Championships at Garngoch Common. 1st Swansea Track Championships held on grass track at Ashleigh Road. No Field events.
1964 Winter Training started at Townhill Community Centre. Club were hosts to Welsh Cross Country Championships at Penlan.
1965 Club organised a West Glamorgan 7 a side 7 events competition for Senior Men.
1966 New Swansea University Cinder Track opened. Club given permission for 25 athletes to train there in Summer months. Club took part in Trophy Meetings in Exeter, Bournemouth, London and Crawley as well as organising their own Harry Secombe Trophy Meeting and Kirkheim Trophy Meeting.  National Leagues had yet to be formed.
1967 First of several annual Street Collections held in town Centre. 13th to 25th August Club tour to Hanover and Mannheim Germany.
1968 Visits from two German Clubs Mannheim and Hanover to Swansea in July and August. Club Winter Training began at one of Penlan School Gyms. Problem of only having one changing room for males and females. 27th July The club Juniors compete in The West Glamorgan Junior League which became the B.P League and to-days Louise Arthur Welsh Junior League West. It was believed to be the first Track and Field match to be held on a Sunday in Wales.
1969 Senior Men took part and won Pilot Welsh Track and Field League. Finished 7th in the qualifying match for the British National League at Crystal Palace. Club took part in Cardiff to Caernarvon Road Relay to celebrate investiture of Prince of Wales. Winter Training started at Bishop Gore with 2 gyms and changing rooms. First of many enjoyable festive Boxing Day Handicap Races held on the Beach organised by John Griffiths.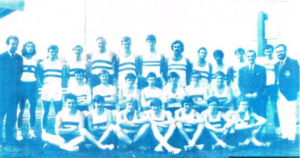 1970 Club wins Welsh Men's League and go on to gain entry via the qualifying match at Leicester to the British Men's League Division 4. Home and Away Under 20 matches with Atlantic College were great social occasions. Sponsored Run in aid of club funds organised at Ashleigh Road, the forerunner of several more in future years. Two Swansea Harriers selected for Wales in the Commonwealth Games.
1971 Senior Men take part in the British Athletics League for the first time competing in division 4. After ten years club now had nearly 300 members. Another visit from Hanover. Women gained entry to The Midland Women's League. Men promoted to Division 3 of British League. Supporters club formed.
1972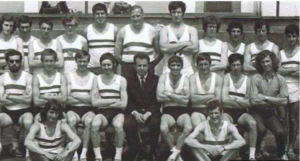 1974 Womens team took part in the British Women's Cup 1st Round at Bristol. Club entertained Irish club Leevale.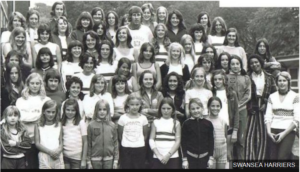 1975 Open Relays and Field events meeting held. Irish club Youghal visited Swansea.
1976 Club President Frank Duggan elected President of Welsh A.A.A. for 2 years.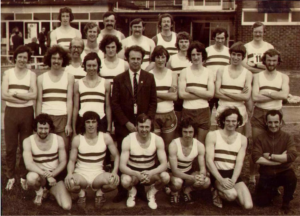 1980 5th October Morfa Stadium opened. Club purchased and erected a temporary clubroom from Llandeilo Rugby Club prior to the building of the Grandstand.
1982 Club staged 8 Open meetings in different months.
1983 The Welsh Castles Relay from Caernarfon to Cardiff is held. 1 Mile runs were held in aid of The British Olympic Association funds. Swansea RFC allowed the club to make a collection at one of their matches. This was repeated in later years.
1984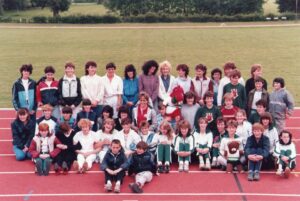 1988 Swansea Harriers become the first Welsh club to win the AAA 6 stage road relay. Club organised Road Races on The Enterprise Zone. These continued for many years.
1989 Swansea Harriers are back in the British Athletics League after dropping out in 1980.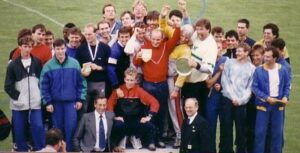 1990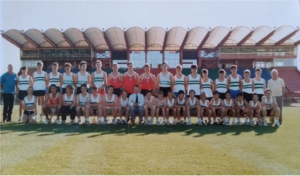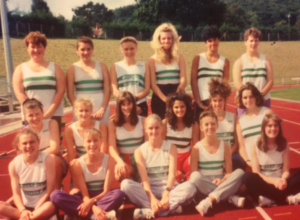 1991 Swansea Harriers win the AAA 6 stage road relay for the second time.
1993 Swansea Women qualify to compete in the U.K Women's League .for the first time in 1994.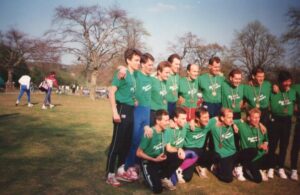 1994 Swansea Harriers win the AAA 12 stage Road Relay, the first Welsh club to achieve this feat. 3 Quiz nights and a Summer Barbecue held.
1996 Patrons Club formed with Swansea and Wales Rugby Player Horace Phillips the main organiser as Chairman.
1998  Throwing an anchor competition held against towns in other countries called Swansea.
2005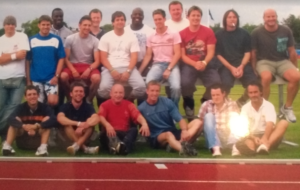 2006 Swansea's new outdoor track & field facility opens at Swansea University. Club able to rent the café in the Ashleigh Road Pavilion along with The Swansea Ladies Hockey Club.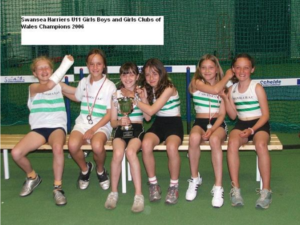 2008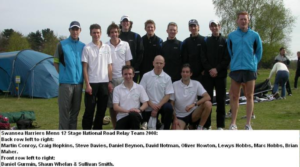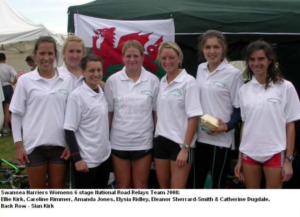 2009  Club awarded  U.K. Athletics Club of  the Year for the first time, having been short listed  the previous two years.
2010 Under 13/15 Teams finish 6th in Finals of U.K Young Athletes League at Manchester.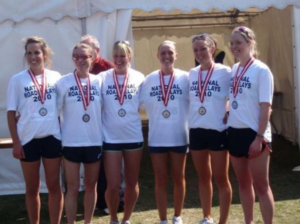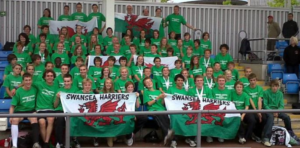 2011 Dai Greene is crowned World 400m hurdles champion with a brilliant run in Daegu to become only the second Welsh athlete to take a world title in the standard track and field events. Senior Ladies team promoted to The Premier Division of The U.K. Women's League.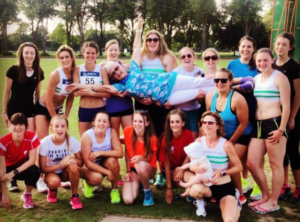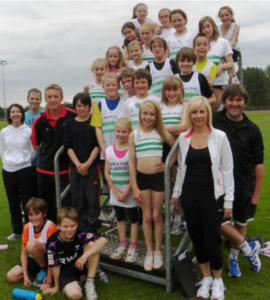 2012 Club 50th Anniversary Dinner at The Marriot Hotel. JJ Williams was Chief Guest.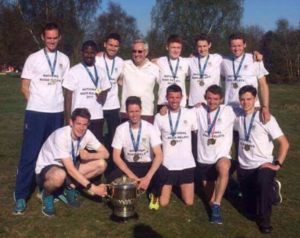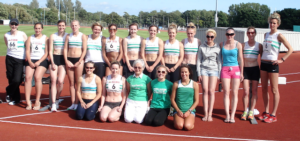 2013 Under 13/15 Teams finish 6th in U.K. Young Athletes League Finals at Birmingham.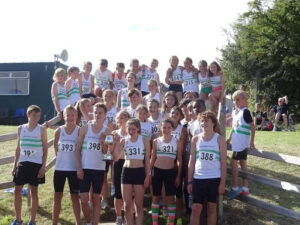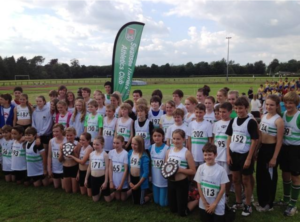 2014 Club become for the second time U.K. Athletics Club of the Year. Under13/15 Teams finish 5th in Finals of Young Athletes League at Birmingham. Six Swansea Harriers selected for Wales at the Commonwealth Games including Hannah Brier who becomes the youngest ever track & field athlete to represent Wales at the Commonwealth Games. International Paralympic Committee Athletics European Championships in track and field competition for athletes with a disability was held in Swansea from 18 to 23 August.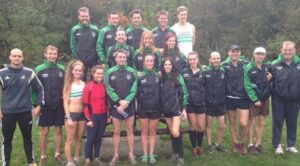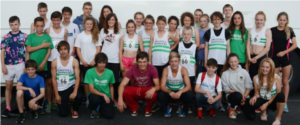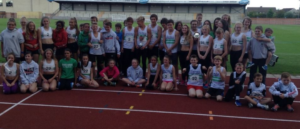 2015 Swansea Harriers became the first non-English club to win the ERRA Women's 4 stage Road  Relay  title, with Elinor Kirk, Kate Roberts, Caryl Jones and Andrea Whitcombe.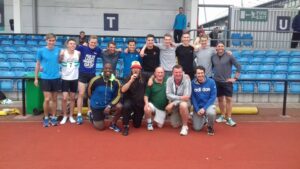 2016 Under 13/15 Teams finish 6th in Finals of U/K/ Young Athletes Development League at Bedford.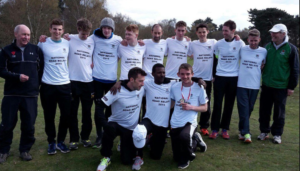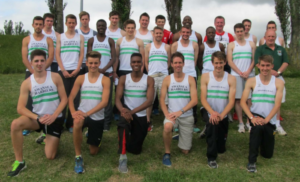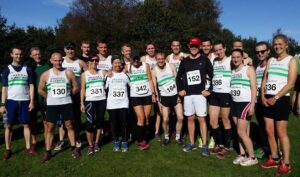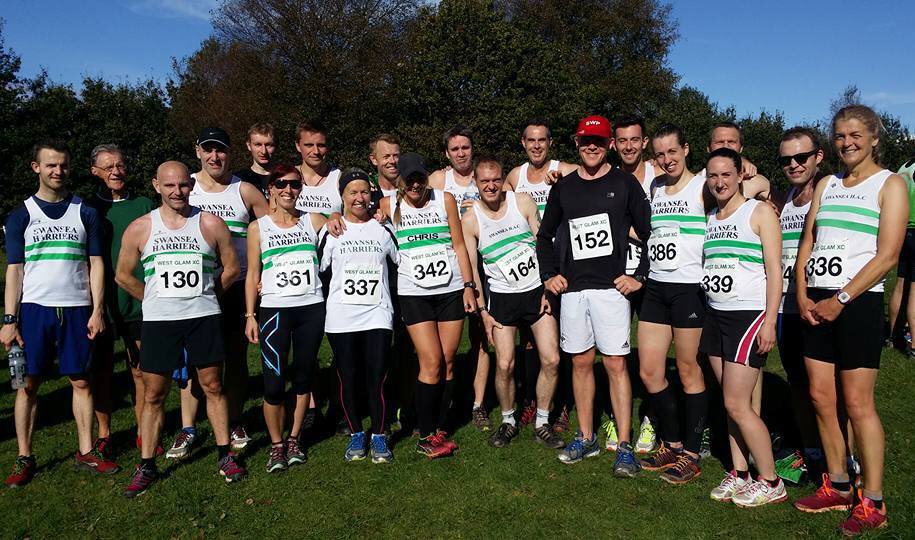 2017 Dewi Griffiths won his 6th consecutive Welsh cross country title to better the record he shared with Steve Jones. Dave Jessett was Competition Director for The World Championships. Swansea Harriers take the prestigious ERRA national 12 stage road relay title for the second time, with our women's team finishing second. Josh Griffiths won the British marathon title with 2:14.49 at the London marathon in his debut at the event going on to represent GB&NI at the World Athletics Championships in London. Swansea Senior Men finished as runners-up in Division 1 of the British League to seal their promotion to the top tier of British club athletics for the first time. By entering the top flight of men's club track and field in the UK,  Swansea are one of only three club teams in Britain to have both men's and women's teams in the top divisions of the UK leagues. In addition to  the men's and women's road relay teams success in  the prestigious ERRA (effectively UK) men's 6 and 12 stage road relays  Swansea Harriers add to their reputation as one of  Britain's top teams when taking the ERRA National 6 stage road relay for the 3rd time . Swansea's women's squad took the bronze medals. Dewi Griffiths clocks 2:09.49 to become the second fastest Welshman behind former world record holder Steve Jones over the marathon distance in Frankfurt. Under 13/15 Teams finished 5th In Finals of U.K.Youth Development League at Birmingham. The club reached its all time high of 766 registered athletes plus over 100 volunteer committee members, coaches, officials and team managers.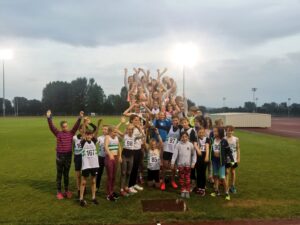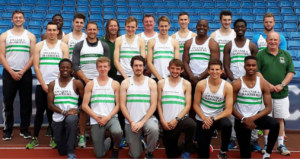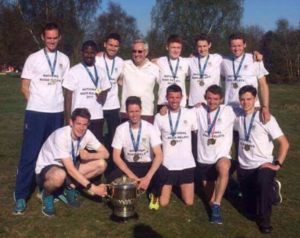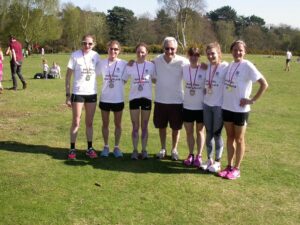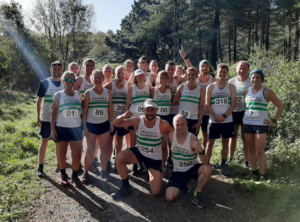 2018 Newly promoted Swansea Men drop to the first division of the B.A.L for 2019. However, Swansea's Women retain their premiership status in the UK Women's League. The Club achieved charitable status in 2018 (Registered Charity Number 1177846).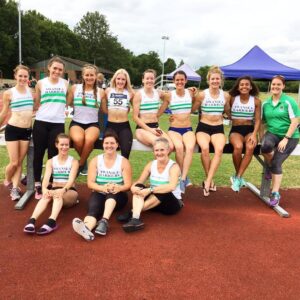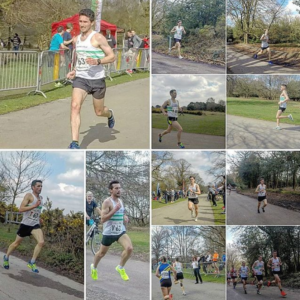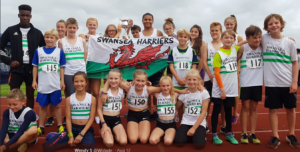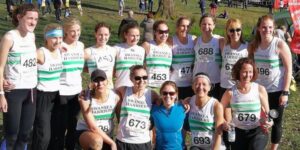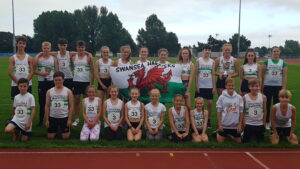 2019 Club stage their first ever double header with a joint  B.A.L Mens and Womens Division 1 league match.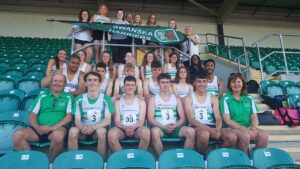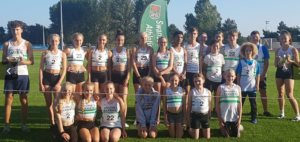 2020 Coronavirus Pandemic severely curtails training and competition, No League competitions held, or Welsh and West Wales Championships. Due to a new format to be introduced both men's and women's teams from Swansea will compete in a 16 team Premier Division due to the amalgamation of the men's and women's leagues when League competition proper resumes.
2021 The continuation of the Covid Pandemic meant many events didn't take place. However attempts were made during the year to return to some sort of normality. League Competitions were reorganised to limit travel. In the new National League for both Senior Men and Women we finished 2nd to Bristol in a Wales and West version of the league and 11th of the Premier League 16 teams calculated by a paper exercise. Our Under 20 and Under 15 Teams finished 1st in their Y.D.L. Leagues. Joe Brier was chosen for the G.B. 4 x 400m Relay team which took part in the Olympics. There were 13 club Records broken. There were 8 wins and 4 second places for our teams in The Welsh Road Relay Championships. Sadly it was decided not to allow Welsh teams to take part in The English 6 and 4 Stage Road Relays anymore, an event we have enjoyed and done considerably well in.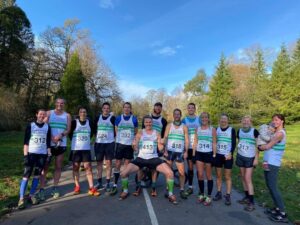 2022 National Athletics leagues resumed for our juniors and seniors, however no league athletics was held in Wales. Our seniors won the castles road relays. We had 4 athletes in the Commonwealth Games, 2 athletes in the World Championships and 1 athlete in the European Championships.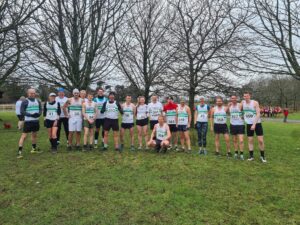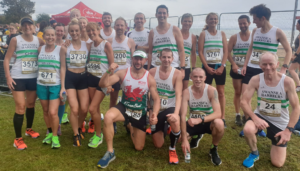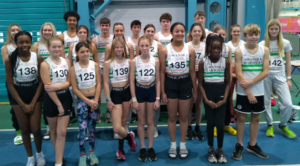 Listed below are the names of Swansea Harriers athletes and volunteers who have been honoured by Welsh Athletics
The lists of award recipients, have and in some cases continue to make huge contributions to the sport of athletics as well as to the club for many years, whether it be as a volunteer, an athlete or a mixture of the two. As a club we are eternally grateful for everything they have contributed to us.
Welsh Athletics Hall Of Fame:
This award was established in 2007 for those athletes who have achieved high standards in the sport of athletics and by example have brought credit and distinction to Welsh Athletics.
2008           Berwyn Price
2009           Hayley Tullett
Welsh Athletics Life Time Achievement Award
This award was introduced in 2007 to coincide with the Hall of Fame Awards. The main criteria being that someone has made a significant and major contribution to athletics in Wales in during their life time with a minimum of 40 years (yes 40 years!) of service, across all levels.
2009           John H Collins*
2014           J. Barrie Owen
Welsh Athletics Life Members
This is the most prestigious Award bestowed on members of Welsh Athletics which recognises long exceptional and distinguished service to the sport in Wales.
2003     Gwilym Evans* & J Barrie Owen
2007      John H. Collins*
Welsh Athletics Award of Honour
This award was first introduced in 1952, to mark "outstanding service" for over 25 years. During a major reorganisation of the sport in wales in 1990 this award was delayed and was reintroduced in 1995. In 1953 Frank Duggan was awarded the Award of Honour a number of years before the club was formed, but Frank became the first President when the club was founded in 1962.
1953       Frank Duggan*
1996       John H. Collins* & Barrie Owen
1997       Gerry Batty*
1999       Gwilym Evans*
2005       John Griffiths
2010       Colin Davies
2011        David Greene
2012        Roy Adams
2018        Nigel Jones
2020       David Jones
2022       Dave Jessett
Meritorious Award
This award was created in 1954 ,and is award to those athletes who  will normally have  competed for GB&NI in a minimum of four major Games or championships, and for officials and volunteers with a minimum of 15 years active service must have been completed.
1966        J Barrie Owen
1970        John H Collins*
1971         John Griffiths
1973         Ann Batty & Berwyn Price
1980        Gerry Batty*
1985         Gwilym Evans*
1996         Robin Ganz
1987          Alun Roper
1992          Colin Davies
2000         David Jones
2001          Gwilym Jones*
2002          Roy Adams & Ken Bennett* & Hilary Thomas
2006          Sue Leyshon
2007          Wyn Leyshon
2009          Ian Griffiths & Elaine Griffiths
2011           Kevin Corcoran & Owen Hedges & Phillipa Roles*
2012           Dave Jessett & Marian Williams
2013           Neal Merry & Peter Roberts & Judith Gooding & Phil Gooding
2014          Jo Wood
2016           Marilyn Davies & Christine McCoubrey & Ann Owen
2017          Brian Fox & George Edwards & Jeff Cooze
2020         Kevin Tobin & Andrew Jenkins & Marc Hobbs & Lynne Brier & Sharon Leach