2020 Annual Membership Renewals Now Due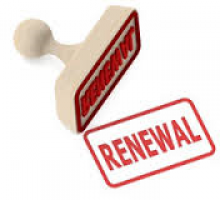 Everyone of our athletes must renew their annual membership by no later than 1st April 2020. Print a form here 2020-2021 Membership Application for New Members & Renewals.pdf
We will no longer be posting fixture cards to members, for those members that would still like a paper copy, they maybe collected from the club cafe on Tuesday & Thursday club nights between 4.30pm to 8.30pm, or by sending a stamp addressed envelope to our membership secretary whose contact details are below. Membership forms and fees can also be returned to the cafe during these times, plenty of copies of the above membership/renewal form are available in the cafe, if you don't have a printer.
To allow Christine our volunteer club secretary time to process all forms by 31st March 2020, when every ones membership to the club and Welsh Athletics expires. Please return yours ASAP.
Alternatively the renewal form together with your Membership Renewal fee should be returned by post to The Membership Secretary, Mrs Christine McCoubrey, 8 Clos Ty Gwyn, Copper Meadow, Gowerton, Swansea, SA4 3GF.
MEMBERSHIP FEES 1st April 2020 to 31st March 2021:
Seniors Over 20 £40 (includes £18.50 Welsh Athletics Registration Fee).
Full Time Students over 20 £35 (includes £18.50 Welsh Athletics Registration Fee).
Members over 9 and Under 20 £35 (includes £11.00 Welsh Athletics Registration Fee).
Family Membership of 3 or more a reduction of £5 per member.
Cheques should be made payable to Swansea Harriers.
The above fees which include the Welsh Athletics registration fee must be paid to Swansea Harriers and not Welsh Athletics. The club is responsible for deducting and forwarding the registration fee.
Don't forget to renew by 31st March 2020 otherwise you are not insured or eligible to represent the club in matches. Please note if you are a New Member of the club who joined after 1st January 2020 you do not have to pay again.
Life members, Honorary Members, Vice Presidents, Committee members, Club Officials, Team Managers and Coaches are not required to pay the Club Membership Fee. However if you fall into one of these categories and you intend to compete you need to pay the Welsh Athletics Registration Fee and fill in the form. All Cheques still must be made payable to Swansea Harriers.
Additional benefits for individuals of being registered to the club and Welsh Athletics are listed on this link.