Joseph Brier at the World Athletics Championships
One of our club Hall Of Fame super stars Joseph Brier has been selected yet again for the Great Britain & Northern Ireland team this time at the World Athletics Champions in Budapest Hungary.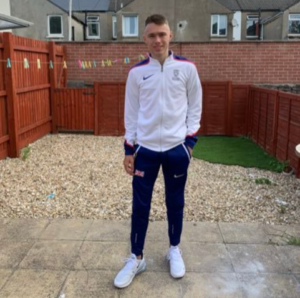 Joseph is our club record holder at 400m with a time of 45.54 goes in the mixed 4 x 400m as he did last years World Championships at Eugene Oregan USA.
Josephs championships got off to the perfect start on Saturday 19th August in the heats where the team ran a British record for the mixed relay by 0.76 finishing in 3.11.19!!!! The final was at 20.49 the same day where unfortunately Joseph was unable to run, due to an injury in the heat. Congratulations to the quartet of Lewis Davey, Laviai Neilson, Rio Mitcham & Yemi Mary John who went on to win SILVER in a dramatic final in another national record of 3:11.06! The great news is that Joseph will get a SILVER too as part of the squad!