Swansea Harriers Awards Night Recipients
Friday 11th November was the annual Swansea Harriers Awards night at Swansea Uplands Rugby Club. Our thanks to club trustee Dawn Holley for organising a fantastic night for us all, ably supported by Ann & Barrie Owen ordering the awards and compared by club trustee Ian Grifiths. Special thanks to our special guests Joseph Brier & Hannah Brier for speaking and presenting all the awards for us!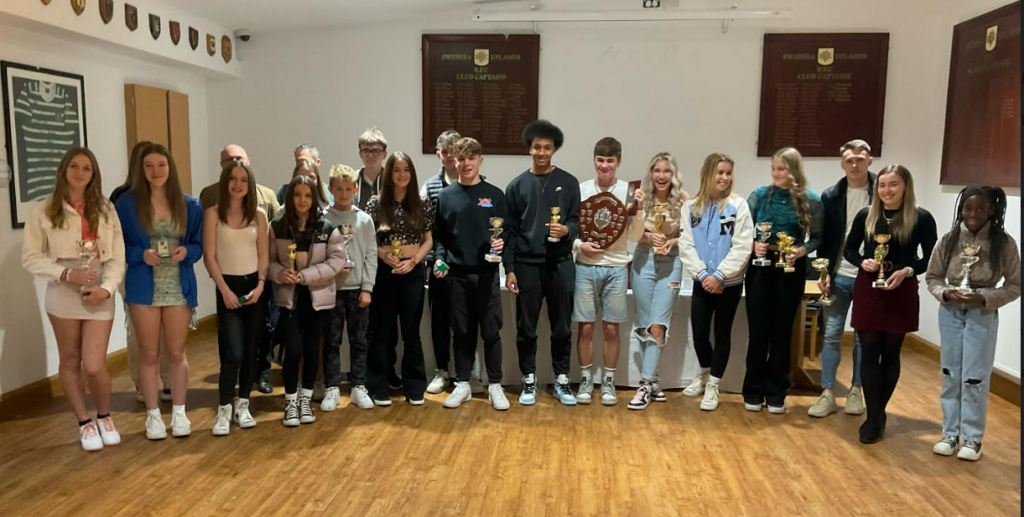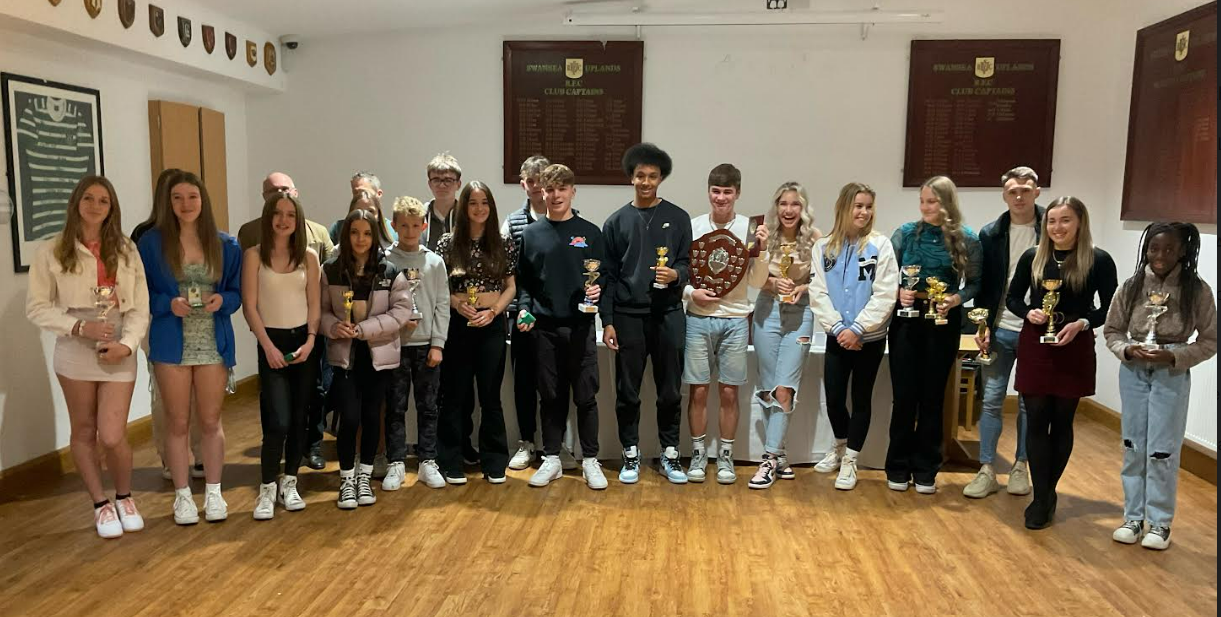 Congratulations to all our award winners, here is who won what!
Male Athlete of the Year Joseph Brier
Female Athlete of the Year Hannah Brier
Club Man of the Year Owen Davies
Club Woman of the Year Caryl Granville
Gwilym Evans Award for volunteer of the Year Rob Beresford
Hayley Tullet Award for our outstanding junior female endurance runner of the year Libby Hale
Alex Pavlou memorial Award for our outstanding U17 male sprinter of the year Marek Warzocha
Junior Male Athlete of the Year Lewie Jones
Junior Female Athlete of the Year Matilda Quick
2021 & 2022 U13, U15, U17 & U20 Gold Award Winners:
Team Managers U13, U15, U17 & U20 athlete of the year Awards:
Loyalty U13, U15, U17 & U20 Awards, awarded to those athletes who competed for the club in at least 3 Youth Development League competitions during 2022:
Recognition of our volunteers who kept the club going through the many C19 restrictions