Results Round Up
This week we only have a few results to round up for you from Liverpool, Glasgow & Florence, Italy
Saturday 26th November was round 3 of the British Cross Challenge series incorporating the trials for the European Cross Country Championships as Sefton Park, Liverpool. U15G Libby Hale was our sole competitor having another superb run to finish in 4th place against the very best cross country runners in the UK, well done Libby!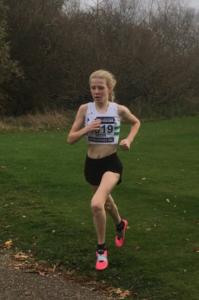 Saturday 26th November saw U18W Bethan Holley & U16W Matilda Quick make a very long bus trip the day before to Glasgow to compete for Welsh Schools in the Indoor Combined Events Pentahlon V England V Ireland V Scotland. Congratulations to both on their much deserved international vests. Matilda placed 11th with 3092 points from a 9.48 60m Hurdles, 1.57m High Jump, 4.77m Long Jump, 11.30m Shot & 2.49.77 800m, Bethan was desperately unlucky not complete all five events but still put in 3 magnificent performances in the 60m Hurdles 9.65 PB!, 1.48m High Jump & 4.82m Long Jump. Click here for the full results.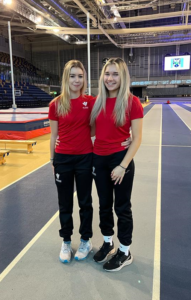 Sunday 27th November M35 Mark Rabaiotti runs a PB for the Marathon in Florence, Italy recording a time of 2:48:32, well done Mark!