Results Round Up
This week we have results to round up for you from Cardiff, Manchester & Ammanford
Saturday 8th July was the third and final round of the U13 & U15 Youth Development League at Cardiff where our team put in a solid performance to place 4th on the day and 4th in the league too.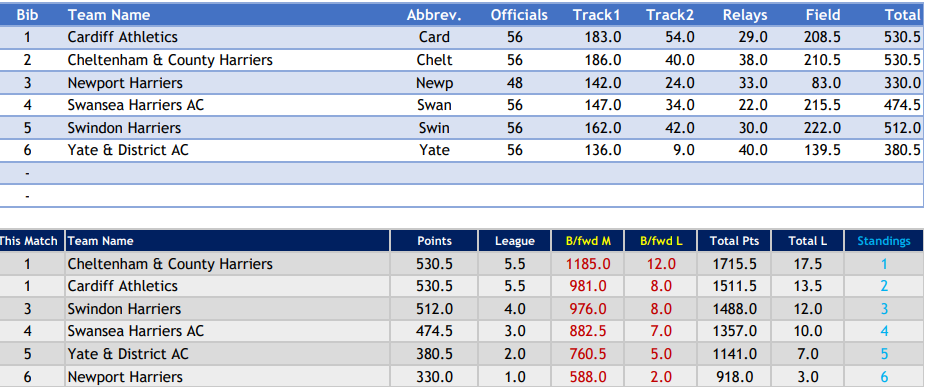 The team now progress to the Midlands regional promotion match for the final fixture at Yate on Saturday 22nd July where they must try and finish in the top 3 to avoid relegation. Our thanks to all the athletes, coaches, officials and team managers who made such a great effort over the three matches, we have one last push on the 22nd July to try and retain our position in the Premier division next year. Individual highlights at Cardiff included A string wins for:  U15G Alice Prosser 2.50m Pole Vault; U13B Ioan Jones 8.11m Shot; U13G Taylor Shelmerdine 20.6 150m & 4.21m Long Jump and U13G Millie Jayham 12.3 70m Hurdles & 7.11m Shot. Well done to the entire team, click here for the full results.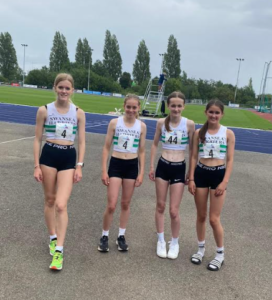 Saturday 8th & Sunday 9th July were the British Athletics senior championships at Manchester incorporating the trials for the World Athletics Championships at Budapest Hungary, where it was fantastic to see three Swansea Harriers athletes and all club record holders too, up against the very best of British talent. Daniel Beadsley placed 5th in heat 2 of the 100m in 10.67; Hannah Brier was 3rd in her 200m heat 23.79 & 6th in her 400m in 54.99; and after a comfortable win of 46.78 in his 400m Joseph Brier in a very tough final had a great run to finish in 46.72, well done all on such great runs!
Sunday 8th July was the Ammanford 10km which saw a comfortable win for Dewi Griffiths by almost 2 minutes in a time of 30.58 who was followed home by 8th Ake Fagerang 37.13; 10th Daniel Morgan 37.43; 11th Steven Taylor 38.28 and 14th Alan Davies 38.43 making our top five men. Well done everyone who ran for the club, click here for the full results.