Results Round Up
This week we have results to round up for you from Budapest Hungary & Swansea.
One of our club Hall Of Fame super stars Joseph Brier was selected yet again for the Great Britain & Northern Ireland team this time at the World Athletics Champions in Budapest Hungary.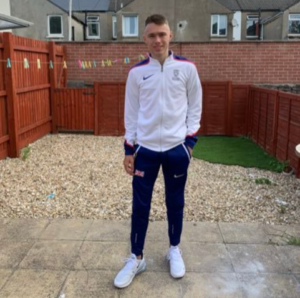 Joseph was selected in the mixed 4 x 400m as he did last years World Championships at Eugene Oregan USA. Josephs championships got off to the perfect start on Saturday 19th August in the heats where the team ran a British record for the mixed relay by 0.76 finishing in 3.11.19!!!! The final was the same day where unfortunately Joseph was unable to run, due to an injury received during the heat, but still kept going! Congratulations to the quartet of Lewis Davey, Laviai Neilson, Rio Mitcham & Yemi Mary John who went on to win SILVER in a dramatic final in another national record of 3:11.06! The great news is that Joseph will get a SILVER too as part of the squad! He was the first Welsh male athlete to win a medal at the World Championships since our very own David Greene who won gold in 2011 over the 400m Hurdles!
Sunday 20th August saw the club hosted the third and final fixture of the Welsh U11 U13 & U15 Inter Club Challenge. First are foremost thank you to all the volunteers from all six clubs who made the day possible, it is a huge undertaking to find enough volunteers to make events like these happen.
From an athletes perspective it was great to see 76 of our juniors entered slap bang in the middle of the school holidays. Individual highlights included our overall top performer in each event as follows:
U11B Max Burton 3.59m Long Jump & 12.14 75m, Tomi Jones 3.06.92 800m, Chavael Chandramohan 18.15m Javelin and Dhruv Mummigatti 5.03m Shot.
U11G Lily Shubin 3.47m Long Jump, Poppy Brannigan 2.53.80 800m & 24.44 150m, Alexandra Kenna 6.00m Javelin, Sofia Morgan 12.39 75m and Jemima Jayham 3.99m Shot.
U13B Roman Jackson 19.93m Discus, Thomas Davies 14.45 75m Hurdles & 14.74 100m & 3.81m Long Jump, Oliver Hale 2.29.22 800m, Charlie Armstrong 19.78m Javelin, Bo Cuthbertson 30.39 200m and Ioan Jones 8.58m Shot.
U13G Katriel Udoh 1.35m High Jump, Georgie Bo Davies 2.15m Pole Vault, Alice Caldwell 16.04m Discus, Rutendo Chasweka 12.31 70m Hurdles & 4.13m Long Jump & 13.47 100m, Lyla Jonsson 2.43.10 800m, Lucy Xinshi Li 29.33 200m and Millie Jayham 7.02m Shot.
U15B Joey James 20.86m Hammer, Rhys Francis 1.45m High Jump & 4.94m Long Jump, Alfie Philpott 2.05m Pole Vault, Matthew Hines 12.95 80m Hurdles & 2.21.02 800m, Henry Payne 12.66 100m & 25.84 200m and Mandikudza Mupita 46.48 300m & 10.04m Triple Jump.
U15G Violet Snelgrove 32.67m Hammer & 17.91m Discus & 7.49m Shot, Efa Morgan Roberts 1.30m High Jump, Ruby Campion 2.40m Pole Vault, Libby Hale 2.16.97 800m, Carys Pritchard 13.87 100m & 12.57 75m Hurdles, Adaeze Emenogu 3.95m Long Jump,  Hannah Jones 45.31 300m, Freya Cole 20.00m Javelin, Ruby Mills 29.03 200m and Gwenllian Jones 8.47m Triple Jump.
Well done to everyone who took part, click here for the full results.