Good Luck Kristian Jones in the World Mountain & Trail Running Championships in Thailand
The very best of luck to Kristian Jones one of our club superstars, from everyone at the club. Kristian has been selected for the Great Britain & Northern Ireland team in the World Mountain and Trail Running Championships in Chiang Mai, Thailand between 3rd to 6th November. Kris will be running in the 40km trail race which starts at 7:30am local time on Saturday 5th of November. If you'd like to support Kris, Thailand is 7 hours ahead of us so it is late to bed with a 12.30am UK start time for us all on the 5th November, if we find a live stream we will add the link here.
Kris is one of our most successful runners and has already represented G.B. & N.I. in road running, track, cross country and orienteering. You can read more about Kris achievements here courtesy of an interview with the World Mountain Running Association.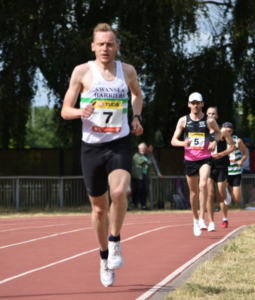 Image courtesy of the National Athletics League