Round 4 John Collins Gwent League Saturday 11th February @ Margam Country Park
Saturday 11th February sees Swansea Harriers host round 4 of the John H Collins Gwent Cross Country League for all age groups from U11 to Masters at Margam Park, SA13 2TL. As we are the host club we need to find a team of volunteers to help set up, marshal and take down the course please. Our team leader is Brian Fox, therefore if you can help us out in any way at all please get in touch with Brian via email at [email protected] to offer your assistance.
Anyone can run for the club, but you MUST enter via one of our team managers below and contact them before the day so they know who to expect.
U11B (school years 5 & 6) Jennie Mcadie at [email protected] or 078 11 25 47 56
U11G (school years 5 & 6) Penny Gruffydd at [email protected] or 077 80 60 19 74
U13B, U15B, U17M & U20M (school years 7 to 14) Tony Clements at [email protected] or 079 76 54 33 44
U13G, U15G, U17W & U20W (school years 7 to 14) Julie Hartley-Green at [email protected] or 079 77 20 62 30
Senior & Masters Men & Women (school years 15 to infinity) Brian Fox at [email protected] or 077 47 75 61 14
For those of you new to cross country, on race day arrive no later than 1 hour before your race starts at the club tent, so that you have ample time to warm up, walk the course and sort out any paperwork with your team managers. Course map and timetable below, as well as additional information for Parking, Travel Directions, Registration & Toilets.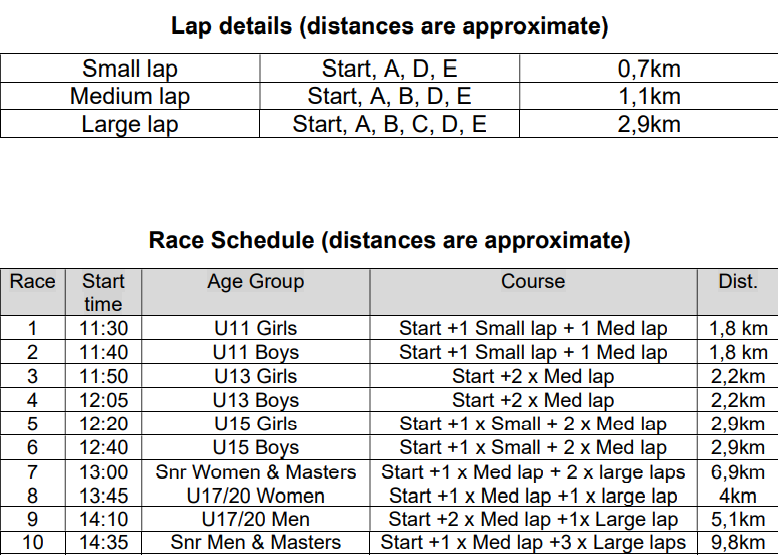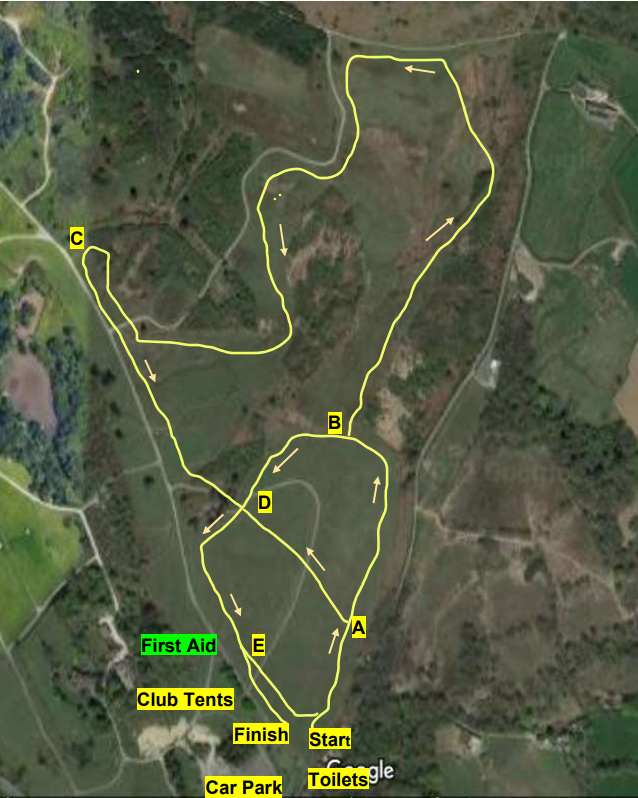 Travel directions to Margam Park (travelling west)
Traveling west along M4 motorway to Junction 38 take the third roundabout exit for A48. Drive along A48 for 1,5 miles (2,4km). Do not take the main entrance into Margam Park. The park entrance is located a mile past this entrance in the park's East car park which is the first left turn approaching the start of a dual carriageway. When leaving please take care exiting the park and crossing the dual carriageway.
Travel directions to Margam Park (travelling east)
Take the first exit at Junction 38 and follow the A48. See travel directions above to the park entrance.
Parking
There is ample parking for all cars provided drivers park thoughtfully. Only officials' cars are permitted to park inside the park fence to access the course (park security measures) The registration hut is located at the south side of the car park. Toilets are located adjacent to the car park near to the start/finish areas.
Club Tents
Club tents can be set-up on the grass verges around the car park and not inside the fence.
Course
The course is suitable for spikes but given the ground conditions trail shoes may be preferred. There is a very short section (50m) of path at point D with grass/chippings. Some distances for junior races have been shortened to allow athletes recovery time before the Welsh Schools
Championships.