Welsh Athletics U13 U17 & U20 Track & Field Championships @ Newport 13th & 14th Aug
The Welsh Athletics U13, U17 & U20 Track & Field Championships will be held at Newport on Saturday 13th & Sunday 14th August. Do not miss the closing date on 11.59pm on Thursday 28th July.
Track Events: 100m, 200m, 300m/400m, 800m, 1500m, 3000m, Walk, Sprint Hurdles, Long Hurdles, Steeplechase
Field Events: Long Jump, Triple Jump, High Jump, Pole Vault, Javelin, Shot, Discus, Hammer.
U13 = School years 6 & 7.
U15 Championships have been and gone which were incorporated into the senior championships last month.
U17 = School years 8 & 9.
U20 = School years 12, 13 & 14.
The image below shows what events are scheduled for which days, for which age groups. Enter online here. Note that it is each individual athletes responsibility to enter this championships, not your team manager. However it would be prudent to discuss with your coach first on which events you should try before entering.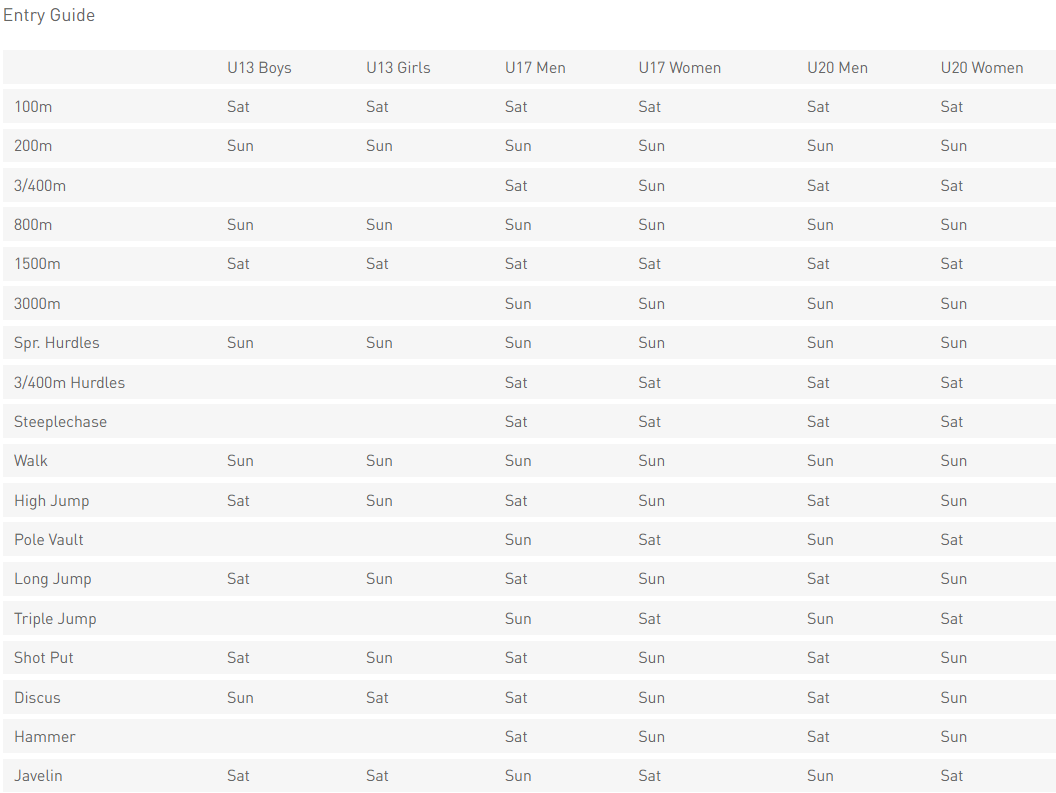 U20 is open to Non Welsh athletes, this allows Non Welsh U17 athletes move up one age group should they choose to do so.
U13 & U17 athletes must have Welsh eligibility to participate (birth and or residency)
Entry Fees
1 Event £8, 2 events £16, 3 events £20
Remaining events – £4 per event